MSX party in Helsinki!
...is over. Hope to see you next year!




Back to mainpage




Here you can see some pictures from the party. All pictures are digitized with MSX Video9000 video digitizer on the party place.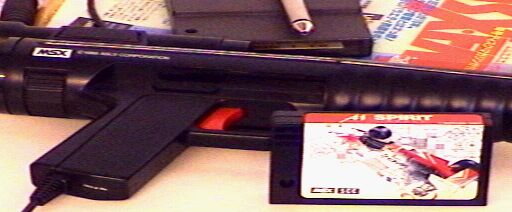 At the party place there was quite a much rare hardware to see. Here is a picture of ASCII "Plus-X" Terminator laser and very rare Konami cartridge game A1 Spirit. (Advanced version of F1 Spirit) At the top of the picture you can see Phillips barcode reader.




In this bigger picture you can also find SD Snatcher, Bubble Bobble, couple of FM-PAC's, Sunrise IDE+RS-232 interface and at the bottom there is a FM Sound Synthesizer unit II with original adapter from Yamaha.




On the left you can see Philips NMS8280 video computer and in the front there is a very good looking Panasonic A1WX MSX2+ *Yum!*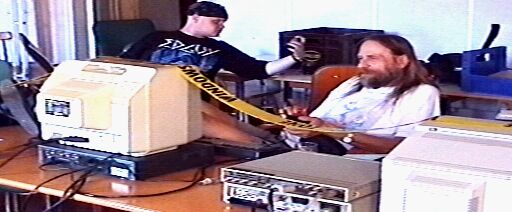 Here Ahti is eliminating the bad guys in one of my favorite shooting game "Pleasure Harts"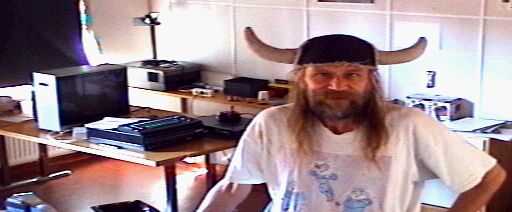 And here you can see the proud Finn with his PX-7 & complete Laser Disk system. This is already the second working LD system in Finland. How about your country?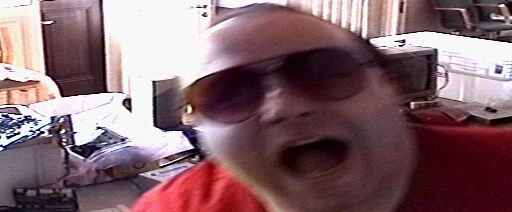 hmm... Alexey was jumping in front of my camera as I was trying to get a good picture. Not his fault anyway... I'm sorry that I did not take a picture of his nice MSX machines. He had this one nice Korean MSX2 machine with SCREEN 9 implemented and also a Russian MSX2, that was more than hard to use as it is impossible to write even your name with Russian keyboard. All keys are at the wrong place (No matter what the Russians think. They must be twisted people...)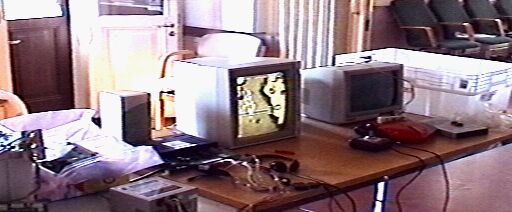 This is what I was trying to catch. At the front you can see Saku's (Stt) nice cabinet game. Cabinet it self was too big to carry to party place, but as it was JAMMA compatible the mainboard was easy to attach to standard hardware with a self made adaptor. Actually Saku had 3 mainboards with him, so not only MSX games were played on the party. On the right there is a rare Korean game console "Zemina" that is a game compatible with MSX1 machines.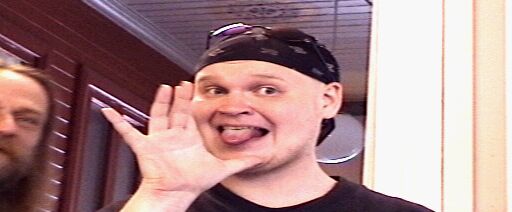 Hmm... Ok... This is a wrong picture at a wrong place... This Dahlman (alias Doberman) doesn't even know anything about computers he is just naturally born like this... He's job was to be our security responsible person... Not very impressive achievement from us, but we were low on budget and still he was enough to avoid any hassle.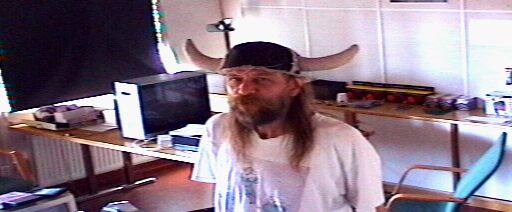 Hmm... What to say... At the background there was our "for sale" table... Original software was pretty wanted and also one SVI-2000 RobotArm was sold, but other ways hardware was not traded.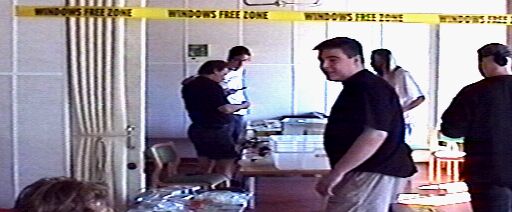 Yup, we had also visitors... Jukka (in front) took also very nice pictures from the party. Check them out!




Ok, here is a pretty picture of our computers... On the right side of A1WX you can see Finland's third MSX tR A1GT with Video9000 and IDE interface attached to home made slot expander made by Kari Lammassaari (alias ACADEMY). Every clear minded people would keep his fingers and MSX away from this blue painted wooden stun gun, but actually it has been really reliable friend. It has not even killed any hardware during the years except one MSX-AUDIO cartridge, but that was not really fault of this freaky expander. You can kill MSX hardware even with sauerkraut pizza if you are same kind of active fusspot as we are. This was not anyway tested... Next picture, please...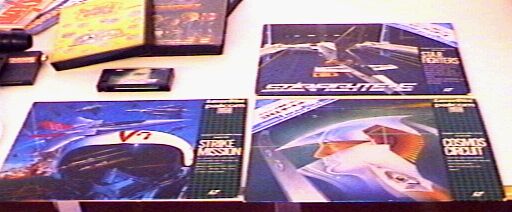 Ok, this is something you don't see every day... Laser Disk games for MSX! Saku had also Konami's "Bad Lands" LD game with him, but I could not get a picture of that cover now...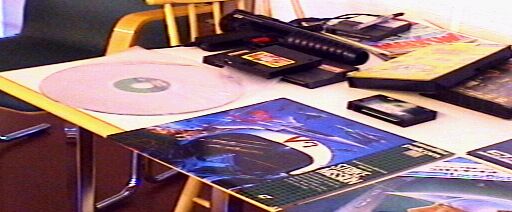 So nice and rare... have to get another picture...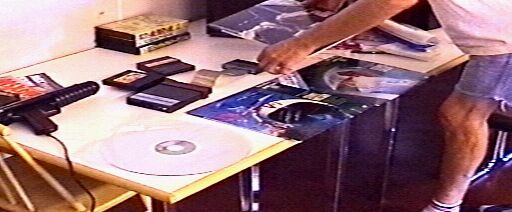 ... and one more...




Here you can see "Cosmos Circuit" running... This picture unfortunately is not so good, that you could really see those wonderful graphics... (To fix this problem, come to see us next time)




Ok, would you stay on the same side of the street if you would run into guy like this... Don't tell, I know the answer...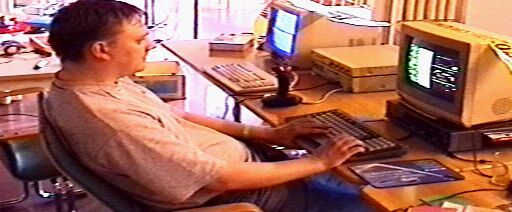 NYYRIKKI likes A1 Spirit very much... Here NYYRIKKI plays A1 Spirit...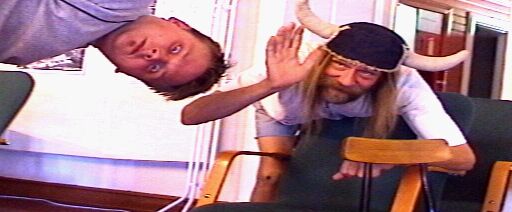 Ok, here it comes... This is simply the whole organizer team... Scary isn't it...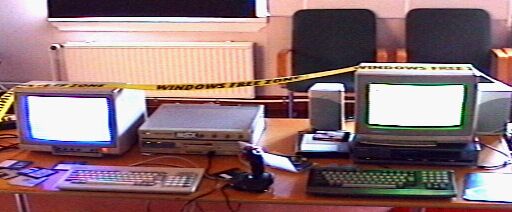 Here you can see the famous computer model, that went up in to MIR space station... Sony HB-G900P with HBI-G900P Video Image Interface.

That was all... If you were looking the original info page, it is... hmm... it should be... hmm... Ok, it is here...