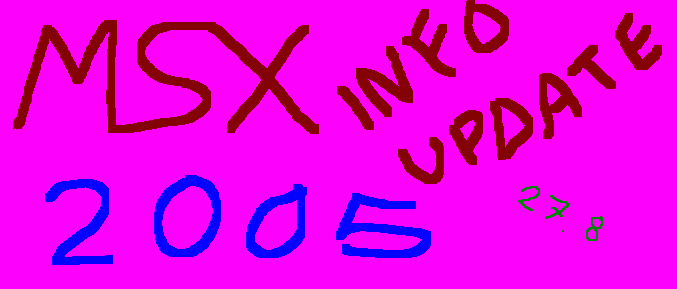 Quick and dirty homepage


Back to mainpage
Update: (26.8)

We are already building up the party place, see picture here.

We hope, that people will arrive between 12-14. Opening speach will be at 14.oo

Here is Google Earth coordinates to party place.


----------------------------------

On the 27th of august there will be an "MSX Info update 2005" MSX user meeting in Helsinki

If you intend to buy or sell MSX hardware or software it is possible to do it here. We also
have some MSX T-shirts for sale in case you missed the possibility on the MSX Resource Center.
Come to hear the latest MSX news and see rare MSX hardware in action. (You can play MSX 
LaserDisk games here for example).

The location will be at Laivalahdenkaari 16 (Herttoniemi) 00810 Helsinki. For more information
contact us by mail via meeting2005@msx.fi We hope to see many new faces. You are all welcome!
Feel free to spread the word.

Greetings MSX Info update 2005 team: Stt, Ahti & NYYRIKKI

Ps. There is no entrance fee. You may donate some coins if you feel like it.


The images from the last party can be found here.

Mail us!!!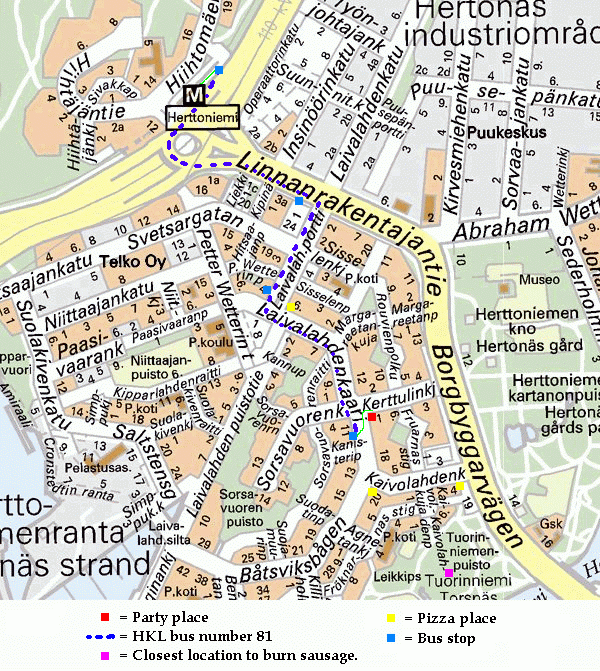 ... and same in local language...

Päivitys: (26.8)

Party paikan kasaaminen on jo hyvässä vauhdissa, vilkaise kuvaa.

Toivoisimme, että vieraat saapusivat klo 12-14. Avajaispuhe on kello 14.oo

Google Earth koordinaatit partypaikalle löytyy tästä.


----------------------------------

Järjestämme "MSX Info update 2005" MSX käyttäjäkokoontumisen 27.8
Helsingin Herttoniemessä.

Jos haluat ostaa tai myydä MSX tavaraa, niin täällä on siihen oiva
tilaisuus. Meillä on myös muutama MSX t-paita myynnissä, mikäli et
sellaista ehtinyt tilaamaan MSX Resource Centerin kautta. Tule
vaihtamaan uusimmat MSX kuulumiset ja näkemään MSX harvinaisuudet
käytössä. Tilaisuudessa voit mm. pelata MSX:n Laserlevy pelejä.

Osoite on Laivalahdenkaari 16 00810 Helsinki. Lisätietoja saa
meilaamalla osoitteeseen meeting2005@msx.fi Toivottavasti näemme taas
paljon uusia kasvoja, joten levittäkää sanaa ja tulkaa mukaan!

Terveisin MSX Info update 2005 tiimi: Stt, Ahti & NYYRIKKI

Ps. Ei sisäänpääsymaksua, kolehtiin saa tiputtaa lantteja jos siltä tuntuu.


Kuvia edellisestä partystä löytyypi täältä.

Lähetä postia!!!